About Our Hosts…
The Bad Boy of Sports Radio, Allen Smothers was awarded the 2011 & 2012 NSSA South Carolina Sportscaster of the Year! A veteran of over 30 years in sportscasting and was the first to host a daily sports talk program in both Carolinas, originating from the Pee Dee & Grand Strand. In addition to hosting "The PressBox" for the past 13 years, Allen currently hosts a weekly regional sports television show. He has broadcast thousands of prep, college and pro games in the Carolinas. Allen was the first play-by-play announcer hired by the NBA's D-League in 2001 and has served as radio / TV voice of the nationally-renowned Beach Ball Classic since 1989. His true passion is the NC State Wolfpack and he realized a lifelong dream of calling a series of their baseball games on radio vs. the Clemson Tigers in 2005 for the Capitol Sports Network. In nearly 20 years as a high school assistant & AAU basketball coach, he helped guide dozens of college & pro standouts, including NBA Great Ray Allen, Raymond Felton of the Dallas Mavericks and Charlotte Hornet Ramon Sessions! The Bad Boy is a graduate of the University of Charleston (WV). He and his wife, Shirley, have a son, Cameron (a 2011 graduate of Coastal Carolina University), and live in Socastee.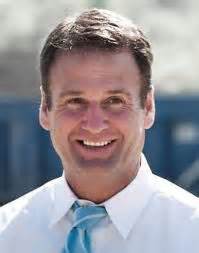 Ken Ard is the former Lt. Governor of South Carolina and a lifelong Gamecock sports fan! He joined "The PressBox" in 2016 after hosting his own afternoon sports talk program for three years. He is currently the Host of "Good Morning Pee Dee," an issue-oriented talk program on Live 95.3FM in Florence. Ken and his wife, Tammy, have two sons and a daughter, Libby, who is a bigger sports fan than all of us!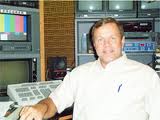 Bob Schuster ("Bobby Shoo") works for Clemson University Broadcast Productions, SCETV and hosts the "Your Day" Show on NPR Radio. A proud graduate of West Florence High School and the University of South Carolina (hence the nickname "Benedict Bob"). Bobby has done it all in broadcasting, National Network, as well as local TV and radio, but he loves coming "home" to Florence each week in "The PressBox!" Bob and his wife, Phyllis, live in Anderson, SC with their three children.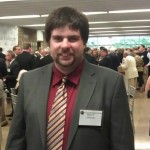 Matt Jordan ("MJ"), our producer has been with the program since the early days of "The PressBox" and makes sure things run as planned in our flagship studio. He hosts a weekly horror movie and media podcast "EMZT Radio" at Emztproductions.us. Matt is single, lives in Florence and his loyalty and responsibility is unmatched…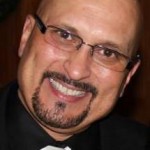 Wally Berlingeri ("Wally B"), joins "The PressBox" crew as our producer and part-time co-host with our new Grand Strand affiliate, SportsRadio 100.3 "The Team!"… He's been broadcasting on the Grand Strand for over 20 years and is one of the area's most sought after mobile entertainers. Wally is also "the PA voice" of many of the area's annual live sporting events, like the Myrtle Beach marathon and Beach Ball Classic. Wally is single and lives in Myrtle Beach.