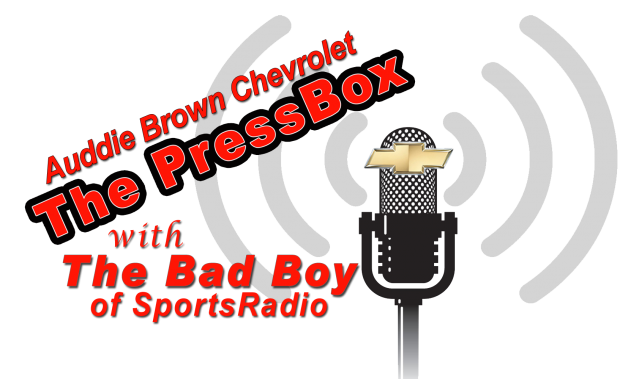 "The PressBox" is the longest running local sports talk program in the Pee Dee and Grand Strand! The program actually began as an evening weekly show in Fayetteville, NC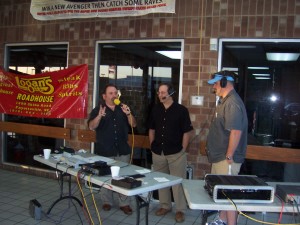 in May of 2002, but was expanded to its current daily form when we started the morning show in Florence, SC in June of 2004.  The mission statement has always been… "We want to leave you with a smile on your face and hopefully talk about someone you know!" We intend on having fun getting the day started with lots of energy and a few laughs… We will focus on the local teams, players, coaches and events; as a result, we think our audience will also begin their day in a good mood and receive information that they aren't going to get anywhere else!
As we've said many times, "you can get national sports news from any number of sources on your radio and otherwise, but unless something extraordinary or catastrophic happens in our small corner of the sports world, you're never going hear anything from those outlets concerning our teams and athletes." We've never pretended to be something we're not. We aren't a national network, we aren't going to get the same celebrity guests, and we can't attend every national sporting event like the networks do. So, we're not going to mislead our audience into thinking that we are what ESPN, Fox, ABC or NBC are (like far too many local sports talk shows do). But, we think that The PressBox is capable of covering Clemson, South Carolina, Coastal Carolina, Francis Marion, Coker, the ACC, the SEC, NASCAR, and all things sports in the Carolinas much better than the networks can. In fact, we're confident that we already do! There are thousands of events, athletes, personalities, and venues in the Carolinas and throughout the Southeast that deserve much more attention than they receive and we attempt to give it to them. As our show continues to grow, our variation of topics will grow as well, but we will never forget about our base, which is prep and collegiate sports in our area, as well as all levels of golf, motorsports and the minor leagues!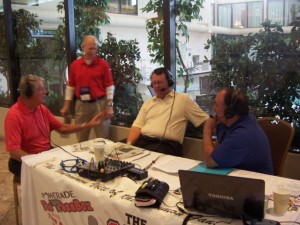 The PressBox has a solid list of co-hosts (which you can read about elsewhere on this website), and very few "guests," by design. Aside from the occasional visit with local PGA pros, or college and high school head coaches, we want to hear from our listeners about what's on their mind. Most programs rely on a long line of star-studded guests everyday, which sometimes work for them. Many other times, in my opinion, those guests are a crutch, because their hosts aren't talented enough to entertain the audience on their own. Our belief is that the listener tunes into any talk show to hear what the host thinks, believes and is passionate about. It's then our job to be entertaining enough to hold on to the audience with that passion and informed opinion. In turn, we listen to The PressBox-nation's thoughts and passions, which help us articulate an even more informed opinion, and hopefully in a more entertaining way! We also try to explain why sports knowledge is not on the short list of ingredients that make a sports talk show successful! Entertainment, not information, is king in our business. A solid vocabulary and grasp of the
queen's English (even with a Southern drawl), are the main ingredients. Knowledge of your local sports personalities and what your audience considers important is necessary, but stats and depth charts are absolutely irrelevant to the success of our show. Another of our mantras, "fairness and accuracy have no place on our program," is irreverent, I know, but entertainment and energy is the goal and it's much more fun! We invite you to join us for more of it each weekday morning in The PressBox!!